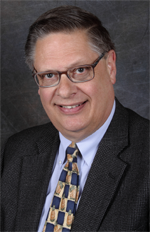 Bruce Johnson Insurance Agency, LLC specializes in group health insurance, serving the Columbus, OH community for over 16 years. Since 1999, I have provided exceptional service to my clients and have assisted them in achieving their goals.
It is a privilege for me to highlight my Experience and Qualifications in order to provide your company and individuals with the best possible coverage.
You can contact Bruce Johnson Insurance Agency, LLC at  (office) 614-764-9995 or (cell) 614-395-1286 to schedule an appointment or if you have questions.
Highlights of my experience:
Established own insurance insurance agency in 1999
Past Group Department Manager for The Travelers Insurance Company in Dayton, OH with satellite offices in Cincinnati, OH and Louisville, KY
Elected to the Board of The Columbus Association of Health Underwriters for 2 three year terms
Member of the Dublin Chapter of AmSpirit Business Connections
Member of both Dublin and Union County Chamber of Commerce
Elected to the Board of Industrial Parkway Association
Member of the Industrial Parkway Association (150 businesses associated within this area)
Better Business Bureau–Preferred Group